BICYCLE ROUTE
TERRA DE REMENCES
The layout of this route coincides with that of the well-known Terra de Remences bicycle race. A demanding test that will get the best of you, at the same time you go through one of the most beautiful landscapes in Girona (Spain). Along the 175 kilometers of this magnificent route you will enjoy on the bike when riding on very varied terrain and with an accumulated difference of 2600 meters.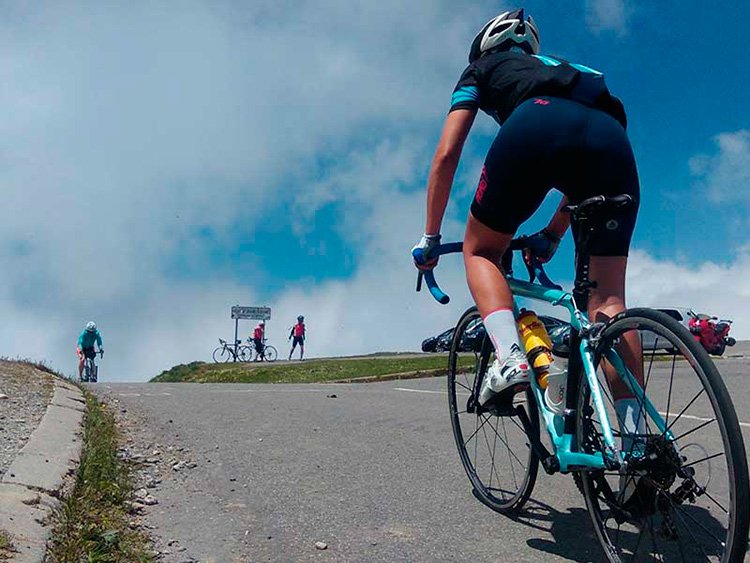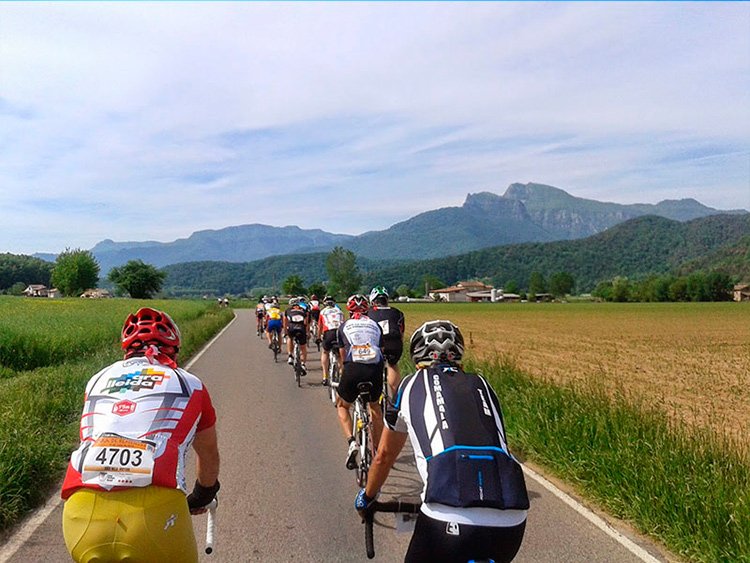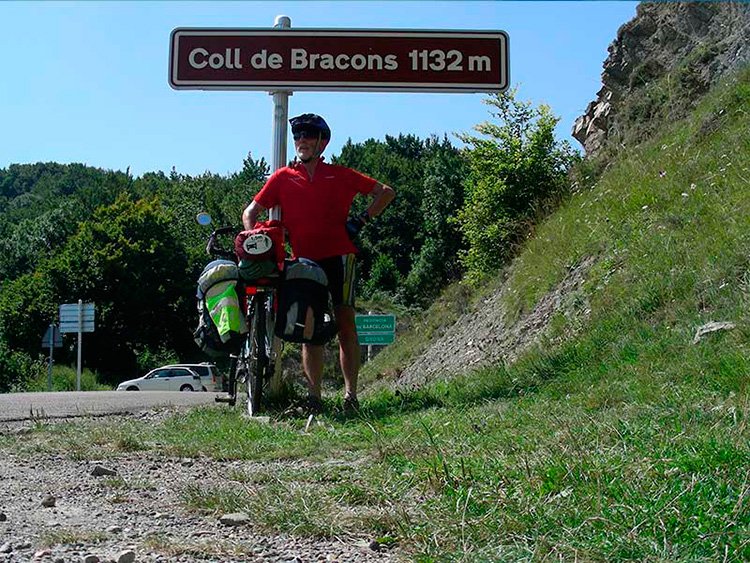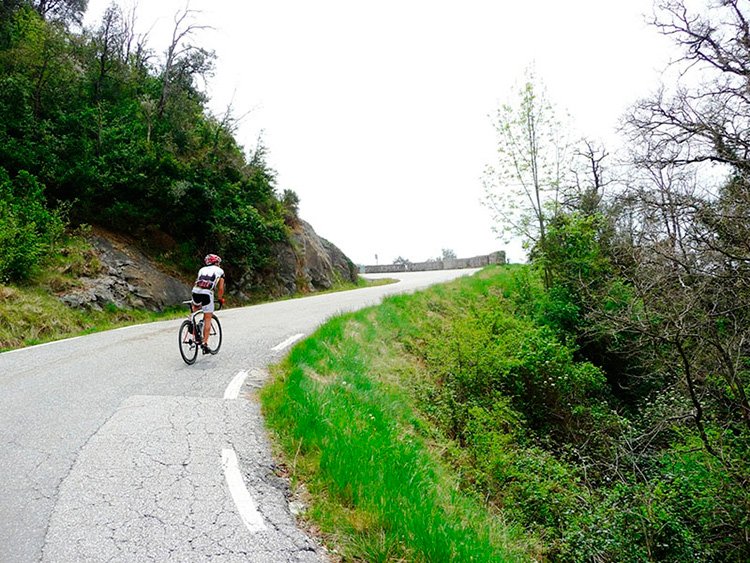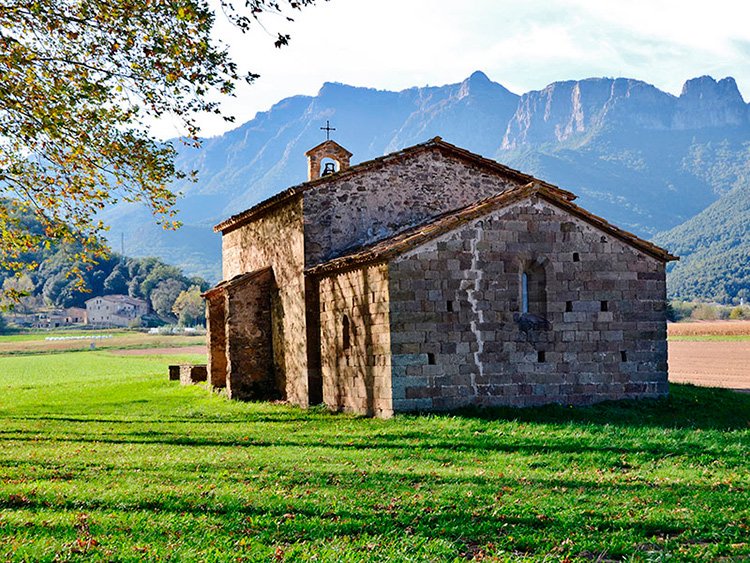 The Terra de Remences start point is Sant Esteve d'en Bas, a pretty village that is part of Vall d'en Bas, where agricultural fields are surrounded by mountains, giving the landscape a unique contrast.
La Garrotxa is a land of volcanoes and an ideal area for cycling, with its pleasant and harmonious meadows, forests and crop fields in the valleys close to the city of Olot, and where you'll also find some steep craggy mountains with deep gorges.  It is this impressive contrast that attracts a multitude of cyclists to its roads and paths.
You'll visit Olot, the capital of Garrotxa. If something deserves a special mention in Garrotxa and Olot, it would have to be the volcanoes (which have a museum dedicated exclusively to them) as well as the beauty of the landscapes.
In Olot you'll discover an exceptional natural landscape which is ideal for cycling. It is surrounded by volcanoes, and the Montsacopa volcano itself has a magnificent viewing point of the city, as well as of the whole Garrotxa volcanic area.
Montsacopa volcano impresses with its rounded crater, the product of a small strombolian eruption around 100,000 years ago. This volcano has been declared a natural park in the Garrotxa volcanic zone and actually forms part of the city centre itself.  Its excellent location makes this volcano a magnificent viewing point of the city and the extensive area that surrounds it, even offering a glimpse of the nearby Pyrenees mountains.
Olot also has natural areas of great scenic beauty, such as the landscapes of Moixina, the Nou park, the springs at Tries, Deu or Sant Roc and the river Fluvià.
Another great attraction for those passing through the area is the village of Ripoll.  Nestled at the confluence of the rivers Ter and Freser, the village of Ripoll was built around the  Santa María de Ripoll benedictine monastery, founded around the 9th century. This monastery is one of the main tourist attractions, apart from its natural beauty of course. Santa María de Ripoll monastery is considered one of the most important monastic centres of medieval Catalonia. Its beautiful cloister and the church with its extraordinary 12th century portico that preserves interesting sculptural reliefs of scenes from the Bible are also stand outs.
For those who dare, there is also a longer ride that passes by the walls of Coll de Bracons, which has 10kms of descent at an 8.5% gradient and some 18% inclines.
The end of the Remences Terra route is back at Sant Esteve d'en Bas village.
If you want to combine it with other routes and stay on the Costa Brava for longer, check out our Ride Camps.
Difficulty
Expert guide for the area
Car and mechanical assistance en route
Transfers from/to service point
Bike hire
Meals for the group
Accident insurance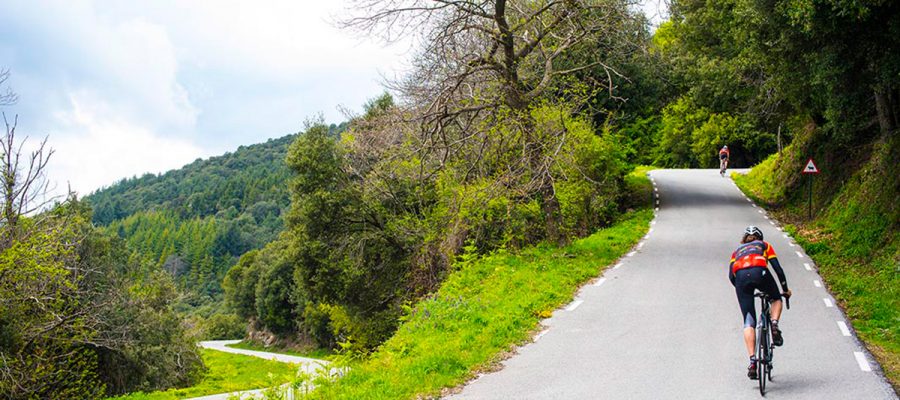 Transfer to Sant Esteve d'en Bas
Sant Esteve d'en Bas
Olot
Ripoll
Olot
Sant Esteve d'en Bas (route can be ended here)
Coll de Bracons
Manlleu
Cantonigros
Sant Esteve d'en Bas
Transfer to Sant Antoni de Calonge

Personalise it!
If you would like something more personal and intimate, then we have just what you are looking for. You can do any of our routes and Ride Camps privately.

GPS system
We also have the most modern and updated GPS devices, so that your route will always be safe, with the best options readily available.

Bike delivery
We can deliver as well as pick up your bike no matter where you are. You decide!

Massages
There is nothing more relaxing than a good massage after each bike ride. You'll be like new afterwards!

Assistance en route
You'll have our rapid assistance with any problem that may come up regarding you personally or with the bike.
Would you also like to rent a bicycle?
Don't worry. You can let us know during the route reservation process.