BICYCLE ROUTE
CAP DE CREUS AND FRANCE BIKE ROUTES
Cycle through one of the most beautiful landscapes in the Alt Emporda, on Costa Brava, Spain. A bike route through Cabo de Creus and France, with a distance of 120 km and an incline of 2000 metres, where you'll cycle along the steep roads of the area. This is one of the most well-loved routes for cyclists who train in the region.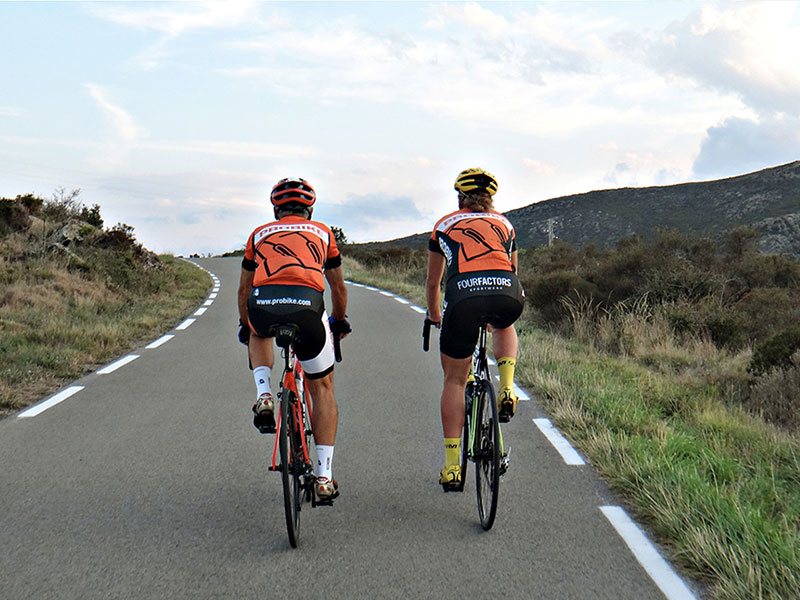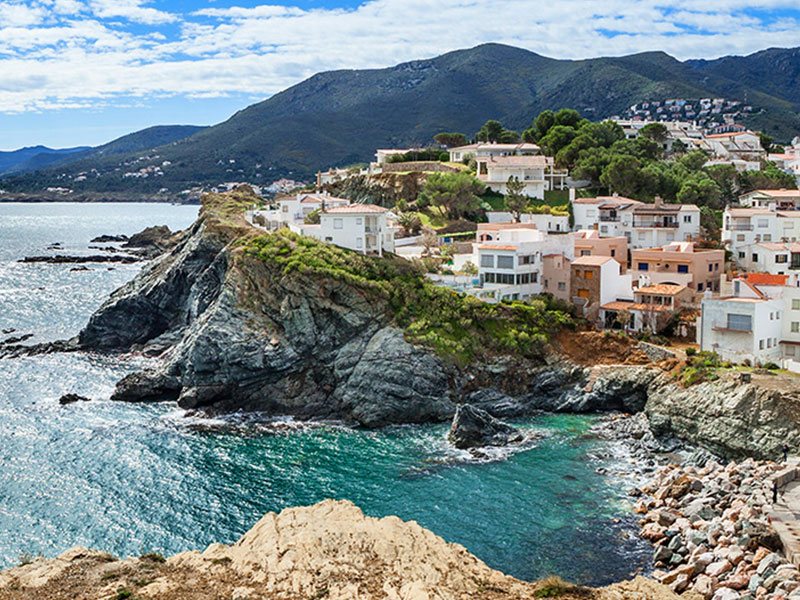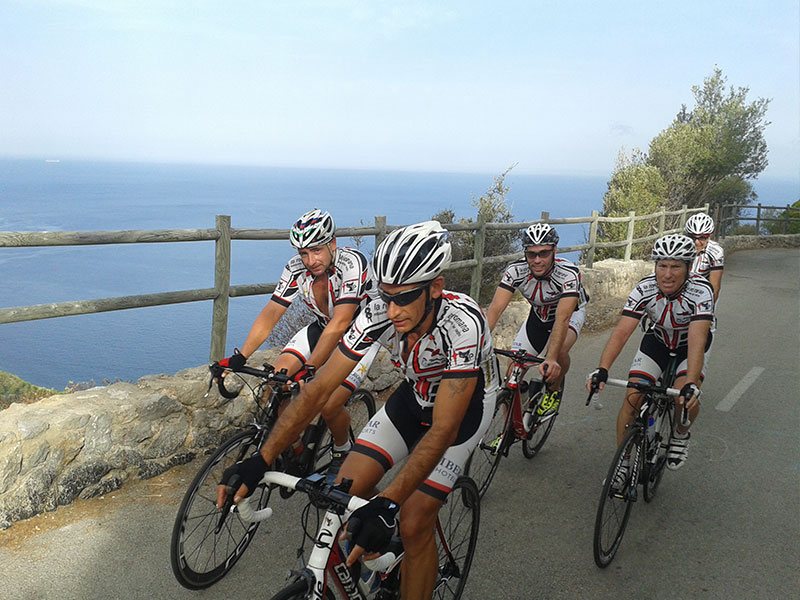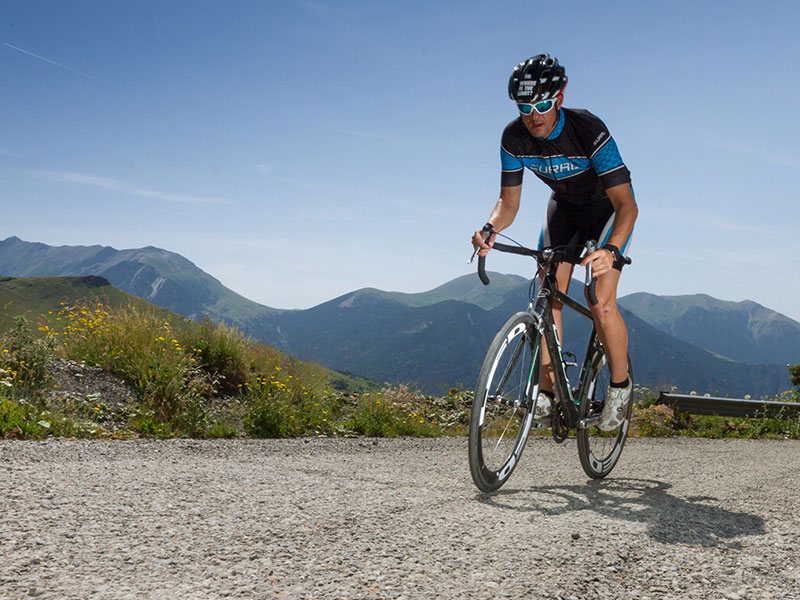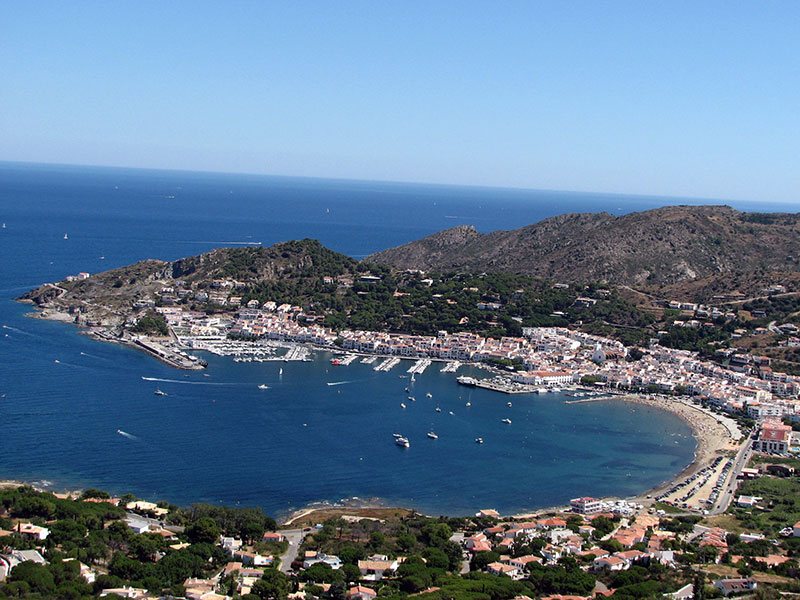 For this bike route through Cabo de Creus and France we will first set off from the beautiful coastal town of Roses, which is located in the heart of the Costa Brava on the northern side of the Gulf of Roses and south of Cap de Creus.
Roses was founded by the Greeks, originally with the name of Rhodes, and is absolutely full of history.  Other civilizations also left their mark, such as the Iberians and Romans. The result of this fascinating past is its rich architectural heritage, such as the citadel which dominates the whole city.
Other points of interest at Roses are Trinitat Castle, the fishing port, the Visigoth fort Puig Rom, coves like Canyelles Petites, L'almadrava or Punta Falconera, and of course its long beach of fine sands.
We'll make a stop at  Sant Pere de Rodes monastery which belongs to the municipality of Port de la Selva, where you'll have some magnificent views. It is a Benedictine monastery that began construction in the 9th century and that has since been declared to be of cultural interest.
You'll visit some of the most beautiful and authentic towns and villages on the Costa Brava, such as Port de la Selva and Llançà. They are fishing villages that sill preserve the essence of the Costa Brava, now and forever.
You'll get to know the most northern Spanish fishing village on the Mediterranean; Portbou, which is situated in some fairly rugged terrain, with some great roads for cycling.  From there we will go on to France, where we'll stop in Cerbère, a beautiful coastal village on the shores of the Gulf of Leon.
Returning to Catalonia, we climb up to Coll de Banyuls an ideal road for cycling and for testing your strength. It is an interesting ascent to a point where the Empordà and France meet. This mountain pass is quite irregular in terms of the route and has a series of inclines above 10%, along with some vertiginous descents that can be a lot of fun.
We'll finish the tour where we started it,  at Roses, where you can relax on the beautiful beach on the shores of the bay.
The Cabo de Creus and France bike tour coincides with the old cycle-tourism route in the area.
If you want to combine it with other routes and stay on the Costa Brava for longer, check out our Ride Camps.
Difficulty
Expert guide for the area
Car and mechanical assistance en route
Transfers to/from service point
Bike hire
Sant Pere de Rodes Monastery visit
Lunch / meal
Accident insurance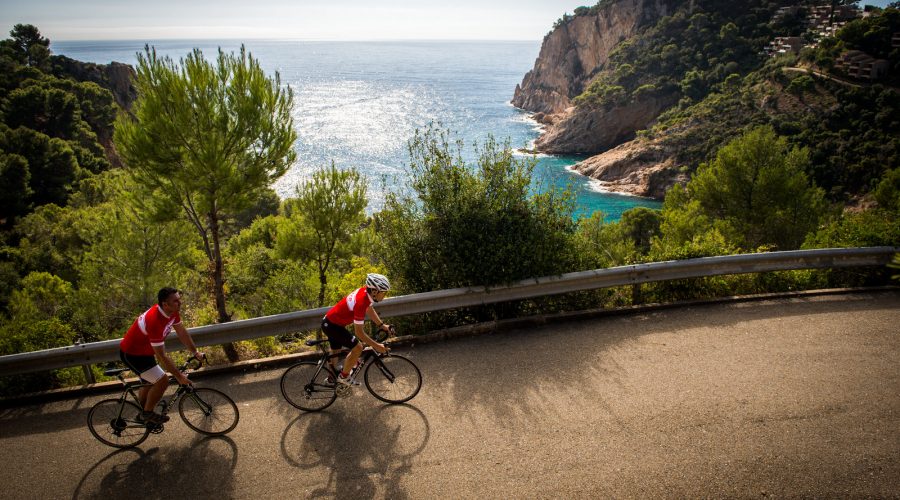 Transfer to Roses
Roses
Vilaguïga
Sant Pere de Rodes Monastery
Port de la Selva
Llançà
Portbou
Cerbere
Banyuls Sur-Mer
Coll de Banyuls
Mollet de Peralada
Llançà
Roses
Transfer to Sant Antoni de Calonge

Personalise it!
If you would like something more personal and intimate, then we have just what you are looking for. You can do any of our routes and Ride Camps privately.

GPS system
We also have the most modern and updated GPS devices, so that your route will always be safe, with the best options readily available.

Bike delivery
We can deliver as well as pick up your bike no matter where you are. You decide!

Massages
There is nothing more relaxing than a good massage after each bike ride. You'll be like new afterwards!

Assistance en route
You'll have our rapid assistance with any problem that may come up regarding you personally or with the bike.
Would you also like to rent a bicycle?
Don't worry. You can let us know during the route reservation process.