LUXURY BIKE HOLIDAYS
IN THE COSTA BRAVA
Luxury Costa Brava RC is your best choice for experiencing one of our luxury bike tours on the Costa Brava and discovering everything this wonderful region has to offer.
Go cycling for 8 days without missing out on the comfort and pleasures that the Costa Brava has to offer you. With these luxury bike vacations you can savour the essence of the Costa Brava: its aromas and its traditions, its wild landscapes and the delicacy of its cuisine, which is one of the most prestigious in the world.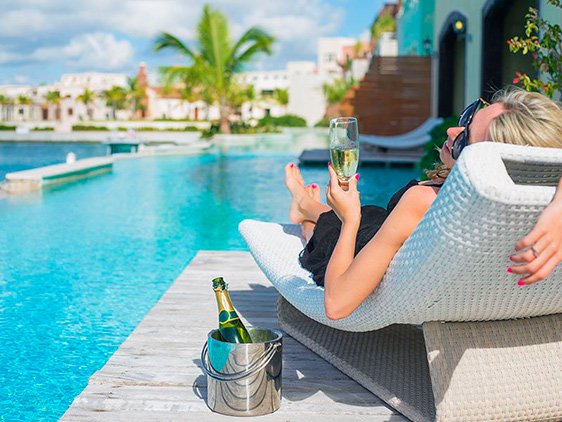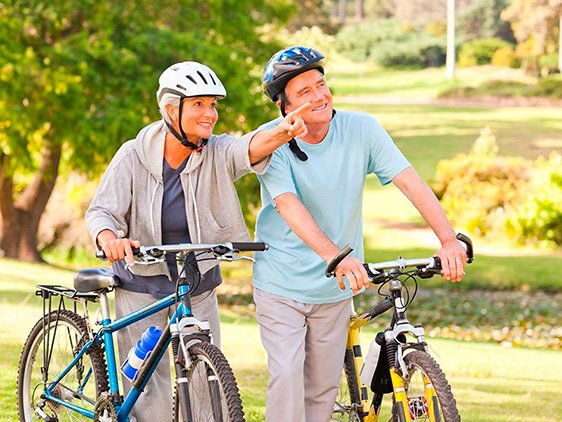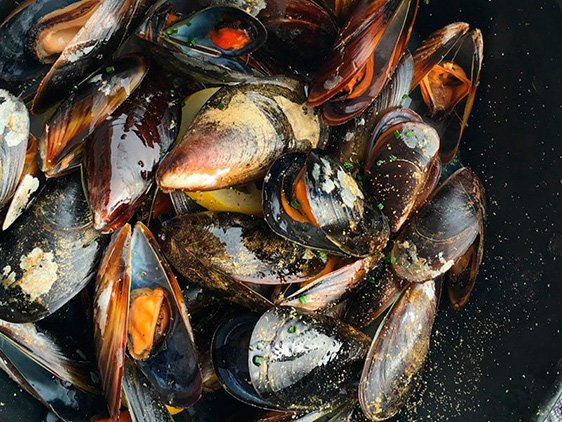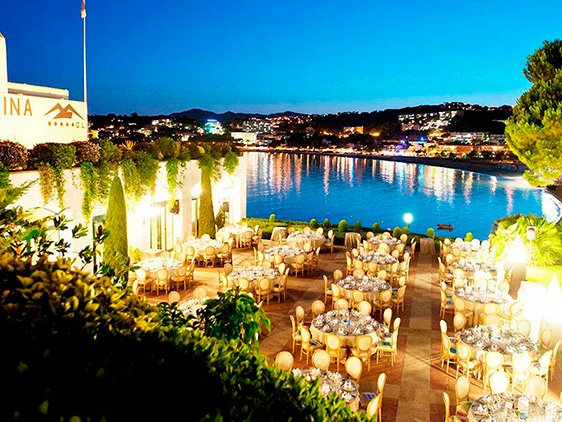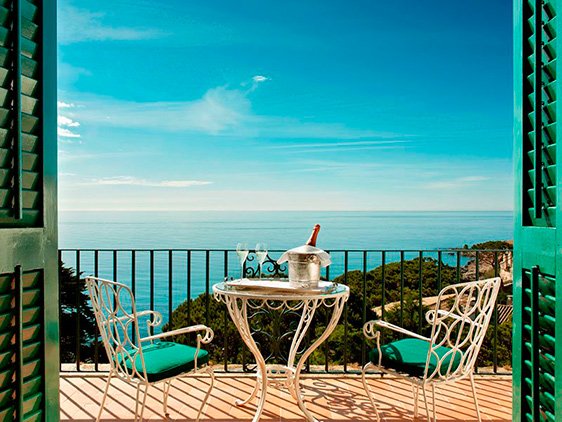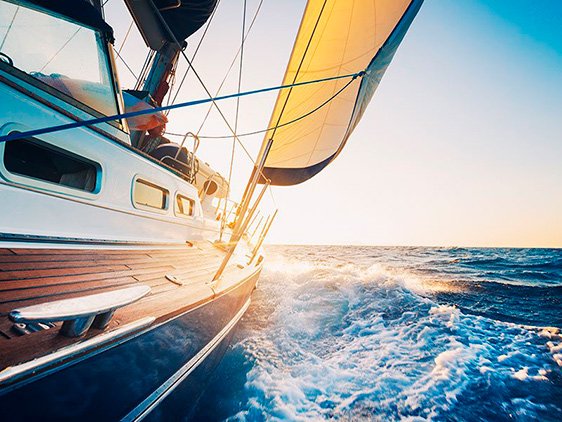 You can visit the charming city of Girona by following the Green Route that winds way along the Costa Brava. You'll have a complete guided tour of the old town and all points of historical interest, such as the jewish quarter, the cathedral, Sant Feliu Church and the arabic baths. You'll eat in Girona and will get to experience Catalan cuisine in all its glory. You'll discover the most well-preserved medieval towns in Catalonia. Places like Peratallada, Pals, Besalú, with its imposing bridge, which will make you feel like you've made a trip back in time.
You'll have the chance to visit some of the most delightful villages on the Costa Brava such as Palafrugell or Llafranc. These small villages still manage to preserve the authentic essence of the Costa Brava.
You can also experience mountain biking in the Garrotxa volcanic area, one of the most impressive natural areas of Catalonia and one of its most authentic landscapes. You'll cycle around all types of terrain, through vast dense forests such as Fageda d' in Jordan, where you'll always be in close contact with nature. This an experience that will make you fall in love with mountain biking.
You cannot visit Catalonia without getting to know Barcelona, and we know you won't. We have designed a 50km tour of the city.  You'll take the modernist route and visit the most important monuments designed by the genius known as Antoni Gaudí: la Sagrada Familia, Güell park or Pedrera. We'll stop at the gothic quarter with its narrow medieval streets, cycle down to the Born and visit Santa María del Mar. We will take a look around the port, Las Ramblas and Paseo de Gracia where you can find stores with all the major fashion labels.
You'll stay in a high-end hotel with all the mod-cons at your disposal, and eat in the best restaurants, where you will have a chance to sample the excellent wines of the area.
You'll be accompanied at all times by guides who know their way around and who have all the information you need regarding the sites you'll be visiting.
You can come alone or accompanied. It's also a fantastic option for groups. All you have to do is enjoy the experience and we'll take care of everything else.
Don't miss the chance to enjoy these luxury bike holidays on the Costa Brava.
RIDE CAMP
LUXURY COSTA BRAVA
From
1.999€
DURATION
8 days / 7 nights
ACCOMMODATION
Luxury hotel category (4 or 5 stars)
STAY
Double room with bed and
breakfast (check itinerary, lunch and dinner included)
Difficulty
| | |
| --- | --- |
| December 29, 2018 – January 5, 2019 | 2.529€ |
| March 9 to 16, 2019 | 1.999€ |
| April 20 to 27, 2019 | 1.999€ |
| May 18 to 25, 2019 | 1.999€ |
| June 15 to 22, 2019 | 2.529€ |
You can propose new dates in [email protected]
If you do Private you can choose the dates you want.
Bed and breakfast hotel
Lunch and dinner
Expert guide for the area
Car and mechanical assistance en route
Other activities scheduled per the itinerary
Bike hire
Accident insurance
Single room accomodation (from €600)
Non-cycling companion (from €995)
Complementary activities in free afternoons (see catalogue)
Transfers to/from Airport (Girona + €50 * | Barcelona + €70 *)
(*Per route, person and bike, Minimum 7 persons)
Itinerary
Luxury Ride Camp Daily

Reception
Hotel accommodation and reception throughout the day. Briefing on the trip's routes and activities before dinner. Welcome dinner to get to know other members of the group.
DAY 1

Breakfast at 8:00
Route starts at 9:00
Greenway route from Platja D'Aro Girona.
* Approximate distance: 40 km (medium route).
* Other routes can also be added to the itinerary.
Guided tour of Girona.
Meals in Girona.
Return to hotel. The rest of the afternoon off.
DAY 2

Breakfast at 8:00
Transfer to Olot at 9:00. Route starts at 10:30 h.
* Approximate distance: 30 km (short route).
* The long route from Besalú (60 km) can also be done.
Lunch in Santa Pau.
Approximate duration: 4 hours.
Free afternoon. Palamós or Platja D'ARO visit
DAY 3

Breakfast at 8:00
Route starts at 9:00
* Approximate distance: 35 km.
Tour, from Palamós, via the coves to Llafranc.
Climb up to San Sebastian lighthouse, where we'll enjoy the best views of Calella de Palafrugell and Llafranc bay.
Return journey via Palafrugell and Carrilet.
DAY 4

Free day
Possibility of doing extra activities from our catalogue:
*Boat trip
*Trip to Dali Museum in Figueres.
*Go-karting
*Paintballing, etc.
DAY 5

Breakfast at 7:00
Transfer to Barcelona at 8:00
Start of the route at Montjuïc fountains at 10:00am.
50km Barcelona tour
*The route can be modified based on the interests of the group.
Meals in Barcelona.
Return to hotel. The rest of the afternoon off.
DAY 6

Breakfast from 8:00 o'clock.
Transfer to La Bisbal at 9:00
Route starts at 10:00
* Approximate distance: 30 km.
* Other routes can also be added to the itinerary.
Route through the medieval villages of L' Empordà, which include Monells, Ullastret, Peratallada and Pals.
Return to hotel. The rest of the afternoon off.
DAY 7

Farewells
Free time for breakfast. Any rented bikes must be returned before 11:30am. The room must be vacated before 12:00.
DAY 8

Personalise it!
If you would like something more personal and intimate, then we have just what you are looking for. You can do any of our routes and Ride Camps privately.

GPS system
We also have the most modern and updated GPS devices, so that your route will always be safe, with the best options readily available.

Bike delivery
We can deliver as well as pick up your bike no matter where you are. You decide!

Massages
There is nothing more relaxing than a good massage after each bike ride. You'll be like new afterwards!
Would you also like to rent a bicycle?
Don't worry. You can let us know during the route reservation process.